NOSTA Group uses ZeKju
September 28, 2022
Digitization of spot transport communication with the NOSTA Group
NOSTA Group and ZeKju are working together in the digitalization of tracking and driver communication.
In no other area of road transport is digitalization as challenging as in the spot market: Trucking companies and drivers change regularly – app installations, registrations and trainings are difficult to enforce. ZeKju has developed a solution that takes the specific requirements of the spot market into account: Truck drivers can simply use their favourite messenger, be it WhatsApp, Telegram or Viber, to set transport statuses, request help or share locations and documents. ZeKju places special emphasis on data privacy. Only data that is important for successful transportation is collected. Personal information of drivers is not shared.
What do NOSTA's customers get out of it? With ZeKju, NOSTA will be able to close gaps in geo-tracking, fix problems in transport execution faster, and take another step towards paperless transport execution.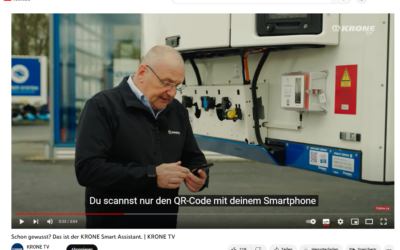 Check out the new KRONE.TV video: Trailer handovers through messenger Check out the new Krone.TV...