90%+ of truck drivers in Europe use messengers.
We develop communication services that build on this industry standard.
Truck drivers have tightly timed days and therefore need a way of communicating that is simple and intuitive. That is exactly what messengers like WhatsApp, Telegram or Viber are.
We combined messenger communication with chat automation, real time-translation and data privacy. By doing so, we created an easy-to-use tool for transport execution.
Leading shippers and freight forwarders rely on ZeKju for Transport- and Fleet Management as well as Yard Communication.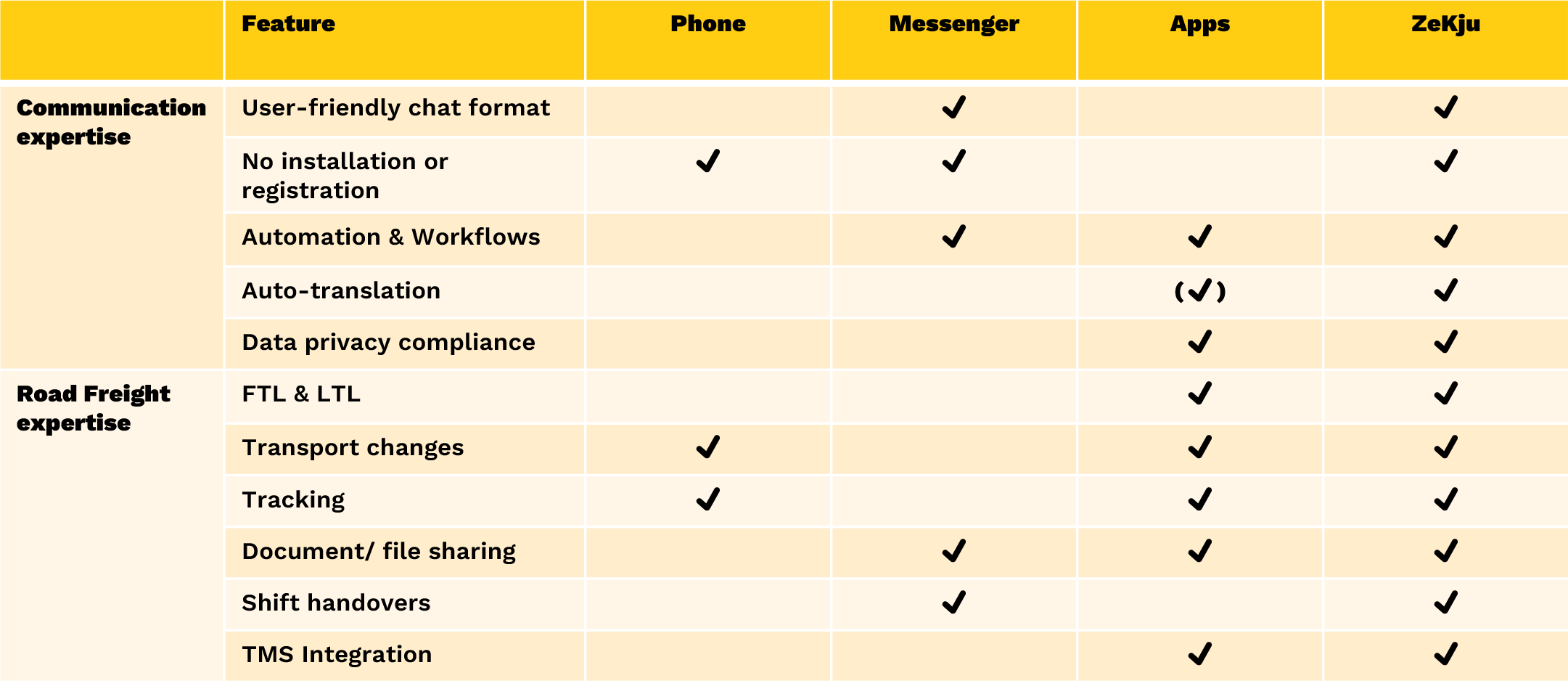 Transport management with messengers – for own fleets and subcontractors
Automated process flow        (chat bot, TMS integration)

Real-time geo-tracking (1 ping per minute)
Status updates and file transmission
Saving dispatchers 10 minutes per transport
Intuitive use for drivers, fully embedded in 'usual' messenger environment
Pre-installed with platforms like Transporeon and Bosch L.OS
Data privacy compliant (GDPR),                no disclosure of personal data
Yard Communication with Messengers – for yard operators
Positive driver engagement
Customer-specific workflows
Pragmatic system integration (normally 1-3 days)
Reducing waiting times
Manage incoming transports before even reaching site
Driver feedback on experience at the site
Reduction of manual tasks thanks to Time Slot or Yard Mgmt. System integration
The quickest way to check your trailer
Tailored trailer check workflow
Personal online account with full documentation
In driver's native language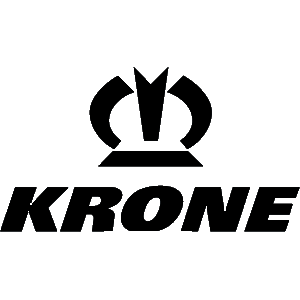 In colaboration with KRONE
Transparency over fleet condition
Managing insurance risk exposure
In driver's native language
Input von Max vom 12.09.
How driver communication works with ZeKju
Transport communication has never been easier!
Check out our intro video to learn how ZEKJU benefits drivers, dispatchers and supply chain managers.
Test ZeKju for yourself.
Scan the QR code for an interactive demo.