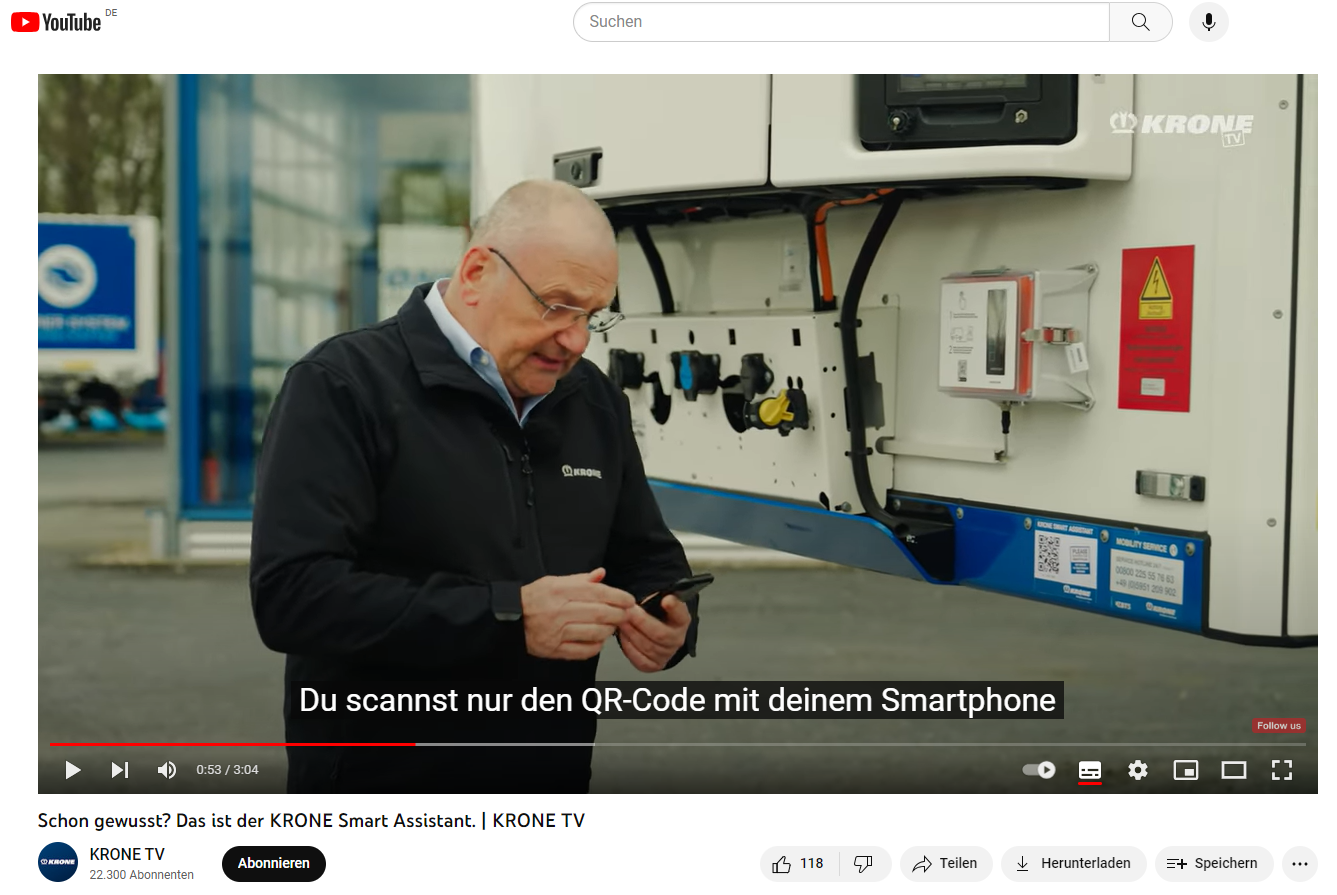 Check out the new KRONE.TV video: Trailer handovers through messenger
Check out the new Krone.TV video explaining how truck drivers can use messenger technology to manage trailer handovers. We are proud to be a technology partner of KRONE!
Why are messengers the ideal tool for your 🚛 communication?
🛠️ Simplicity: Everyone knows how to use messengers like WhatsApp, Viber or Telegram
🤖 Automation: Use chat-like ZeKju workflows and you have the most effective tool for automating your transport and trailer management
🌎 Omnipresence: 90%+ of all truck drivers' smartphones are equipped with a messenger. That means your users don't have to waste time on installing and learning new software
🧭 Flexibility: With the right know-how, messenger workflows can be adjusted in a matter of hours. So, if your business needs change, we adapt your workflows instantly
🔒 Encryption: Messenger communication is end-to-end encrypted. Combine this with hosting on secure European servers and a waterproof ZeKju contract framework – now your communication is GDPR compliant
If you are interested in learning more about ZeKju, drop us a message here or write us on LinkedIn!