ZeKju is at the ELVIS Innovation Day
January 23, 2023
Under the guiding theme "Logistics of the Future", the new ELVIS event format "Innovation Day" offers new impulses and networking.
On Wednesday, 25 January, ELVIS AG invites you to the kick-off event "Innovation day". ELVIS AG, the largest truckload association in Europe, will present fresh ideas and selected providers for future-oriented solutions at the event. We are also a part of it and are allowed to give a presentation on the topic of "Driver communication made simple" at 10:35 am.
We are looking forward to exciting, future-oriented ideas around the topics "Digital, innovative and sustainable".
You can find more on the topic at:
https://www.elvis-ag.com/innovation-day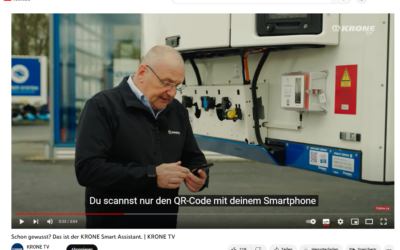 Check out the new KRONE.TV video: Trailer handovers through messenger Check out the new Krone.TV...