ZeKju wins the Start-Up Pitch 2022 at the BVL congress for simplifying logistics
October 26, 2022
At the BVL congress event "The next unicorns of logistics", 
ZeKju was able to beat the competition in the Simplify Logistics category and convince the audience with our company presentation. 
The convincing presentation of our Head of Sales, Volkert Gasche, brings us a family membership in the BVL e.V. and an exhibition booth at the LogTech Festival on 29.06.2023 in Hamburg.
All companies were able to present exciting innovation pitches and we are happy that we could be a part of it. Therefore, we would like to thank the German Logistics Congress for the great organization during the fair and the event.
We would also like to thank the other participants and the audience for this experience. We are already looking forward to next year.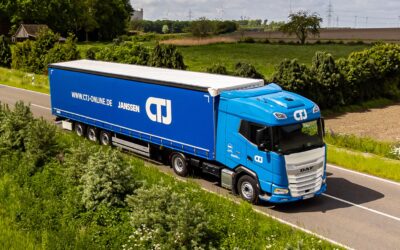 CTJ Janssen & ZeKju: 100% Visibility CTJ Janssen has built up a reputation as a quality...